When it comes to the subject of hell, preachers tend to either yell and scream about it and treat it like it gives them some sort of right to be jerks to people...or preachers tend to totally avoid it and reason it away with things like universalism, annhilationism, or arminianism. What is the proper biblical view of the use of fear and hell in preaching the gospel? To that question I offer the following answers.
Some would say it is manipulative and wrong to try and scare people into believing in Jesus. Interestingly, John H. Gerstner wrote a chapter called "Justifying a Scare Theology" in his book,
Jonathan Edwards, Evangelist
. In it he makes several four great points. Here they are:
1. There is a natural uneasiness with the subject of hell (Pr.29:25). One of the principle things which makes one lost is thinking there will be no punishment (Gen.3:4). The consideration of hell is actually one of the first things which tends to rouse sleeping sinners. Gerstner quotes Edwards here, "Natural men cannot see anything of God's loveliness, his amiable and glorious grace, or any thing which should attract their love, but they may see his terrible greatness to excite their terror...and be made sensible of the terrible majesty of God."
2. Some talk of it as an unreasonable thing to fright persons to heaven, but I think it is a reasonable thing to endeavor to fright persons away from hell. They stand upon its brink, and are just ready to fall into it, and are senseless of their danger. Is it not a reasonable thing to fright a person out of a house of fire? Or is it not the duty of a parent to warn their child running toward the edge of a cliff?
3. There are two varieties of fear, a right and a wrong fear of God. Gerstner quotes Edwards again, "Those that have a sinful fear of God fear God as evil but a right fear fears him as great and excellent. A sinful fear makes men afraid to come to God. A right fear makes men afraid to go [away] from him." A right fear of God fears not experiencing the love of Jesus and being close to him.
4. All men want to avoid pain and cultivate pleasure. The gospel does not deny us pleasures but on the contrary brings legitimate ones which heighten pleasure rather than destroy it because it comes with reason and conscience in harmony. On the contrary the wicked man enjoys his pleasure at war with himself. True faith in Christ is not a mere desperate or nominal acceptance of him as a ticket out of hell, but a genuine, affectionate trust in him for the very loveliness and excellency of his being.
It is these guiding principles that despite the difficulty of the topic, have given me great confidence as a preacher preaching God's Holy Word. Jonathan Edwards is best known for his sermon, "Sinner in the Hands of an Angry God." Because of that sermon many caricature him as an angry, hellfire and brimstone, people hating, sourpuss. Few have ever actually read the sermon or anything else Edwards wrote. I'd encourage you to give it a read,
CLICK HERE
and notice how much the subjects of joy and mercy is constantly woven in-between its lines.
It has been a great goal of mine to learn much from Edwards the Evangelist. When you read him and really read him, two things have stuck out to me...
First, his puritan practice of estimating what is going to be hard for his hearers to hear, knowing what the knee jerk reactions to God's word will be from people. I have learned from Edwards that sometimes, simply just acknowledging that a passage is difficult and that some people may think such and such when they hear it, actually goes a long way. Once you have identified where a person is at in their thinking, then you have a beginning point to try and take them from. In many ways, you've already won them over, so that even if they have difficulty with your conclusion they will follow you because you were concerned for what they were thinking. In addition, it helps teach people to believe the Bible no matter what it says, even when it is hard.
Second, I have learned grace and compassion from Edwards. He longed for people to see and know the love of Christ. In the entire body of his works he undoubtedly talks more about heaven and joy and pleasure than he does hell. And the grace of the gospel was always his conclusion. He never said anything out of spite or meanness or an attempt to misuse the Bible or manipulate people, he spoke of out a genuine care. I have learned that if you tell someone a hard thing but tell them you only say it because you love them, that too goes a long way and they will stop and think whether they really ought to then listen to you. The love and pleasure of God is always the goal, Edwards wrote a whole book on that called, "The End for Which God Created the World."
So is it right to preach about hell? Hell yes it is. Is it wrong to avoid it or to use it to mistreat people? Yes, and painfully so. Let us as followers of Jesus not shy away from the topic of hell but present it lovingly and fearfully so that sinners might flee to the redemption provided for in the gospel.
- Pastor Duane
Below is a link to the works of Jonathan Edwards, he is difficult to read at times but is well worth the mining:
The Works of Jonathan Edwards - Vol. 1
The Works of Jonathan Edwards - Vol. 2
I would suggest the following books contained in the collected works:
- Concerning the Divine Decrees (The most solid thing I have ever read on theodicy [the problem of evil].)
- Religious Affections (The joy and pleasure of the true Christian)
- The End for Which God Created the World (How and why it is important that God does everything for his own glory.)
Sunday evening at 5:30 PM at the house of Billy and Maya Restis in Ocean Beach. Food, friends, and planning for fall.
Jeremiah 29:4-7 "Thus says the Lord of hosts, the God of Israel, to all the exiles whom I have sent into exile from Jerusalem to Babylon: 5 Build houses and dwell in them; plant gardens and eat their produce. 6 Take wives and have sons and daughters; take wives for your sons, and give your daughters in marriage, that they may bear sons and daughters; multiply there, and do not decrease. 7 But seek the welfare of the city where I have sent you into exile, and pray to the Lord on its behalf, for in its welfare you will find your welfare.
Well I spent last week in New York at The Dwell Conference hosted by the Acts 29 Network and the Redeemer Church Planting Center. We met in this old Unitarian Universalist church building. Its architecture was amazing though I could not help but feel a little weird worshipping in a building whose leaders sold out the gospel to the religion of pluralism. They actually had a big painting of Jesus at the last supper, with special curtains made to cover him up. Here's a picture for you:
The conference was beneficial in several ways. One, for me spiritually, to be preached to and fed and not be the one preaching. I was blessed to be rebuked and challenged and free to worship without my normal pastoral responsibilities. C.J. Mahaney was particularly convicting as well as my friend Darrin Patrick. C.J. drove home the need for Pastors to have a regular plan and method of making themselves open to correction by their wives and leaders. Darrin drove home the need for Pastors to always be living intentionally missional lives with non-Christians.
Second, the conference was a blessing for me relationally, to connect with new pastor friends and spend some time with old friends. I had the privilege of meeting several men who are in the planning or recently planted stage and was able to both impart wisdom and get some good feedback. I also had the privilege of meeting my church planting coach, David Pinckney. David is probably ten years older than me and pastors an Acts 29 church of a few hundred people out in New Hampshire. David has been a blessing to me both in encouragement and in challenging me with several tools to aid us in The Resolved Church plant.
Also, I had a chance to spend some time with Mark Driscoll one of the evenings after the conference sessions. For some reason I've sort of held Mark in superstar status in my head before and probably still do in some ways...but I was blessed by his humility and openness of friendship toward me. Mark asked about how The Resolved Church was doing and encouraged us that we are on the right track as we are maintaining our missional drive without compromising our dedication to the true gospel.
Lastly, the conference was a blessing in that it stretched my thinking regarding how we might fulfill the mission God has called us to for the The Resolved Church to be a glory driven, gospel centered city within the city. Tim Keller spoke twice and outlined a biblical theology for Jesus' church to follow after the patterns he and the apostles through missional incarnation, a cross centered message, and kingdom deeds among the city. Missional incarnation tells the story of a God who created us in his image and then came in a manger to rescue us because we have all defaced that image. Jesus' cross gives us our righteousness through his perfect life given to satisfy the debt of wrath we owe to God, thus all of our life is found in and through the cross. Kingdom deeds point to Jesus kingship and his imminent return to make all things new and thus every earth, human, and social issue is a gospel issues as it points to the fulfillment of Jesus' soon and coming kingdom.
Thanks to all who gave a little extra financially in order to send me to this conference. You'll be hearing about it more in up and coming weeks as we seek to implement some of the things learned there. It is my joy to be your pastor.
Soli Deo Gloria.
- Pastor Duane
One of the best ways to understand the culture we live in is to watch it's movies. You can watch movies and find pleasure through the entertainment they provide, but there is also a step beyond that in watching a movie critically. Saint Augustine believed all things (including literature, film, music, art, etc.) should be enjoyed, as well as "used" to bring us closer to God, the true object of "enjoyment."
In his chapter of the book
Think Biblically
, titled "Glorifying God in Literary and Artistic Culture" Grant Horner says it is both easy and common for Christians to look at the area of life called the humanities: art, culture, literature, philosophy, and point to the human achievements accomplished through them as the source of much of the evil in the world. On the other hand they represent reflections of the basic nature of humans. As my friend Justin Bragg (who helped co-found The Resolved Church) once said, "These reflections should be interpreted by a standard that is biblically based and not culturally determined... Culture's reference point is relative and ever-changing, while God's standard is absolute and immutable."
The people of The Resolved Church like movies. We love to laugh and cry, to agree and disagree, to appreciate film as a work of art, and a critical commentary of our society. It is impossible for a film to lack a worldview and a message. We watch these movies, not mindlessly and numbly, but with active minds and hearts, and with the Word of God at our side as the authority to which the film is held.
Rather than to dismiss films because of an "R" rating or because there may be sex, violence, language, or drugs in the film we believe that what we need to learn is how to properly respond when we encounter such things. The Bible is filled with all of these things and in a very real way is "R" rated. Because of redemption we believe that it is possible to see all things in the world in relationship to God's glory.
My challenge to all of you is that you take that next step when you watch a movie or a show on TV. Stop and think and discuss it with your wife and/or kids or friends. What did it say about God, humans, life, truth, reality, meaning, purpose? What was the worldview presented and what do you think about it? How does that compare with what the Bible says and what the gospel has to offer?
Personally I love watching movies. They are enjoyable but that joy is severely tempered when it is not connected with the glory of God. We gotta take that step because all movies have something to say, there is inescapably an authorial intent, even in the horrors of porn, the director still has a point and a goal. I'm not saying you should ever watch porn, even if you're married, that's still adultery...I'm just making a point. So my challenge to all of you is to watch films for the glory of God, "
Whatever you do, in word or deed, do everything in the name of the Lord Jesus, giving thanks to God the Father through him (Colossians 3:17).
"
-Pastor Duane
HERE ARE SOME GOOD REFERENCES & RESOURCES:
+ A chapter titled: "Glorifying God in Literary and Artistic Culture" by Grant Horner in the book
Think Biblically! Recovering a Christian Worldview
, Edited by John MacArthur.
+ A book titled:
Hollywood Worldviews: Watching Films with Wisdom and Discernment
by Brian Godawa.
+ An article titled:
"Wrong, Right, and "R" Rated: Three Parts (Nudity, Language, Violence)"
by Jeffery Overstreet.
www.lookingcloser.org/nakedtruths.htm
www.lookingcloser.org/whogivesa.htm
www.lookingcloser.org/violence.htm
Yes "hodgepodge" is a real word. Pronounced
ˈhäj-päj
deriving its etymological roots from a 15th century alteration of "hotchpotch" meaning a heterogeneous (different things) mixture. My entry from last week (
HERE
) was a pretty heavy hitting entry, so I thought I'd lighten up and just give you this short mixture of unrelated things.
First, (ed. Aug. 2008). Alphabetical listings now handled by wordpress.
Second, I wanted to throw out a big thanks and well done to a few individuals. Sunday was a rough day for plans and technology, but Jake, Kenny, Josh and Q all rolled with it. Well done gentlemen. There are always two sides to our service on Sunday. One is to attempt to remove as many barriers as possible to enable us to enter into worship. Thus technology, smoothness in the service time, and quality music are all things which are important. The other side of it is that those things don't always happen the way we plan and despite that, it doesn't mean we can't worship. Our God and our gospel is greater than the things which just help us worship and thank him. Perhaps you have never read our "Theology of Sunday Worship"? You can read/download it
HERE
Third, I thought I'd let you in on a few new websites I've recently discovered and been enjoying. One is a Bible study site called
Blue Letter Bible (www.blueletterbible.org)
which has some good research tools to it. Another is a site called
Goodreads (www.goodreads.com)
which has been described as the myspace for nerds who read books. I haven't put my whole library up on there yet because of the time constraints. But I like that there isn't a bunch of soft porn on it and IT'S ALL ABOUT BOOKS!
Well, I said it would be short. Here's a Scripture for the week: Isaiah 45:5 "I am the Lord, and there is no other, besides me there is no God."
- Pastor Duane
In last Sunday's sermon I made a point that part of our vision of The Resolved Church is to be a city within a city, meaning the mission to create a spiritual city where who Jesus is and our pursuit of him together as a church is what determines how we live in the physical city of San Diego. I said one example of how that plays itself out is in our jobs. One of the most frequent things I am asked as a Pastor is how you know where to live and what job to work at. This journal entry is devoted to that subject.
Last week we were not able to get a journal entry out due to me getting back in town too late in the week. However, I did write an entry called "The Practicals of Suffering and Ease" and I encourage you to read it
HERE
Now for this week's entry...How do you decide where to live? Most people decide where to live often based upon either a job opportunity or a desirous geographical locale based on the city, family, etc. The Bible has a much different idea of how you decide such a thing, it is based upon the will of the LORD and where he has
called
you to live.
James 4:13-15 13 Come now, you who say, "Today or tomorrow we will go into such and such a town and spend a year there and trade and make a profit"— 14 yet you do not know what tomorrow will bring. What is your life? For you are a mist that appears for a little time and then vanishes. 15 Instead you ought to say, "If the Lord wills, we will live and do this or that."
So in light of this passage, we ought to first seek the Lord about his will for where he wants us to live and trust that he will provide the right job, friends, and finances for where he calls us to live.
Once you know where you are supposed to live how do you get the job God wants you to have? Most people do the natural thing and try and put on their best face, so they look really good to the potential employer. That's not a bad thing, except when it is at God's expense and not for his glory. Often times this comes out when one shares their work schedule availability. You want to look as available as possible so they'll hire you, so you can say you'll work anytime. God has something to say about that. Here is the fourth commandment of the 10 Commandments:
Exodus 20:8-11 8 "Remember the Sabbath day, to keep it holy. 9 Six days you shall labor, and do all your work, 10 but the seventh day is a Sabbath to the Lord your God. On it you shall not do any work, you, or your son, or your daughter, your male servant, or your female servant, or your livestock, or the sojourner who is within your gates. 11 For in six days the Lord made heaven and earth, the sea, and all that is in them, and rested on the seventh day. Therefore the Lord blessed the Sabbath day and made it holy."
Instead of slighting God to get ahead with your employer you ought to entrust your job to God and trust that if you honor him he will honor you with the right job and you do not have to scheme to get it or win favor. Now the principle is rest, not the specific day or time or not exerting any energy as Jesus tells us in Mark 2:23-28. But if your day of rest ends up being at the expense of missing church that's not good either because Hebrew 10:25 commands the individuals of the church to
"not neglecting to meet together, as is the habit of some."
Here is the simple answer and I say it lovingly, if you miss church in order to work your job, you are biblically sinning and you need to repent and stop doing that. Repent by changing your work availability and if your boss isn't okay with it then that's a clear sign God does not want you to work there.
Lastly, how do you work? I think every single job has its challenges and difficulties which have a unique ability of bringing out the sin in us. But as Christians how we work, how hard we work, and the attitude we work with matters a lot...because we are always exemplifying Jesus. So Scripture says we must strive to work in such a way that we make Jesus look good in everything we do.
Colossians 3:22-24 "22 Obey in everything those who are your earthly masters, not by way of eye-service, as people-pleasers, but with sincerity of heart, fearing the Lord. 23 Whatever you do, work heartily, as for the Lord and not for men, 24 knowing that from the Lord you will receive the inheritance as your reward. You are serving the Lord Christ."

Well, that's it. Hopefully I've helped give you a better idea of how we can reach our goal of being a city within a city by where, when, and how we work. If you are one who has approached where you live as a matter of what you want, if you've thought you can work whenever you want, and if you've thought it doesn't matter how you work...then allow the words of the Bible to lovingly challenge and correct your thinking and your life. Don't be upset and harden your heart against the Bible for calling you out, just make some changes and experience the blessing of the Lord. Soli Deo Gloria.
- Pastor Duane
We're going to see the Padres together! You can purchase tickets from Jackie Burke.
Hello Everyone. First of all a big thanks to Michael Trujillo for writing the church journal entry for last week. This last year, it has truly been a joy to watch Michael be changed by the gospel and lead us in the worship of our great savior, Jesus Christ. Michael we all love you and appreciate you so much.
So I was on vacation in Hawaii the last week and a half. For the first five days of our vacation I ended up being sicker than I have ever been in a long time. I had nearly every possible bodily symptom you can have: sore throat, congestion, vomiting, diarrhea, bloody noses, fever, chills, and massive muscle and joint aches. Sorry to gross any of you out. Let's just say it was bad, real bad. There was one night I really thought it might be the end. I ended up in the doctors office and they said I either had a really bad virus or there was something really wrong with me and if I didn't get better in 5 days to go to the hospital.
I started feeling better on Saturday, just in time to perform Billy and Mia's wedding ceremony on the North Shore of Oahu. It was an amazing time and setting. You'll have to congratulate Mr. & Mrs. Restis when they get back and ask to see pictures.
We were supposed to leave and come back on Monday, but wouldn't you know it we had Aloha Airlines tickets and they decided to go bankrupt and by the time we found out about it the next flight out was Thursday. So it ended up costing us more money then we expected but we actually got to have a pretty awesome vacation. I wasn't sick anymore and I got to surf perfect head high plus waves in boardshorts on the north shore of Hawaii. Pretty amazing.
Now for some spiritual lessons...when I was sick, all crawled up into a ball in bed, I found myself praying a lot. There is nothing like being physically destroyed to bring you to your knees. As I was flying home on the plane I started reflecting on some of the good times of the few days after I finally got better and was actually able to go outside and enjoy paradise. Here is what I noticed about my demeanor and spiritual state...
When I was sick there was an acute sense of God's presence and my dependence on him and my need for him. Truly God's Holy Spirit is rightly called "the Comforter" for he is the one who "...comforts us in all afliction (2 Cor 1:4)." When I was better and though I was surfing in the most beautiful blue water I've ever seen, set against a backdrop of lush green hills and flowers of every kind...somehow that sweet presence of God was further away and almost easy to ignore.
That experience made me think of this principle: the practical pursuit of the presence of Christ in our daily lives takes much more intentional effort when there is ease than when there is suffering. When we are broken down, God's power is truly made evident in our weakness. When we are at ease pride and self-reliance arises. The lesson is this, whether we are well or whether we are afflicted, Christ is our all and when we are at ease we must strive and beg and plead with him to help us see our need and then enable us to richly receive and enjoy his abundant supply.
Much love to you all,
- Pastor Duane
Since Pastor Duane Smets will be out of town this weekend, the journal entry has been handed down to me for this week. The topic? "What I have learned since becoming a worship leader" written by Michael Trujillo.
So here is a my brief history and what I've learned. I've been throw into the position of "worship band member" for different churches probably ever since I was 16 or 17. I've never really enjoyed it up until the last 3 or 4 years. It's a scary position. Especially for somebody like me that doesn't do very well speaking in front of more than 5 people. But one thing I've learned is that God will always find a way for His plan to work. Even if that meant me being a part of it (which until recently I have never really been fond of). I wasn't thrown into the position as worship leader at the Resolved (which is nice for a change). I served under the leadership of Justin Bragg until he moved away to pursue his wife. The spot was left empty and I although I had never even sang a verse out loud I felt strongly that I was being called to step up and lead worship.
There are people like Duane that feel a calling on their lives to preach the word of God to a bunch of people every week on Sunday mornings. I've never felt this calling. I was more the person that slipped out of church without talking to people and preferred to keep to myself. While attending the Resolved I feel like God has done much to shape my heart. I went from volunteering to serve, to an eagerness to worship God anyway that I could. So I guess I prefer to sing the word of God (which is a form of preaching I guess)?
The first morning I volunteered to lead worship I'm pretty sure Duane was kind of unsure of what he'd gotten himself into. I'm sure of this because I was thinking the same thing while standing up there. I wasn't sure if words were going to come out of my mouth or a nervous shower of barf onto the front row (sorry, but it's true). Things have gotten easier since then and my confidence has grown. But there are always challenges that will come along when you are in a position like this. These challenges come in the form of people you work with, idolatry in your heart, and daily struggles that you must overcome. The first thing I try to admit to is that I'm not perfect. And the more I learn about God and how perfect He is, the more I've realized I cannot trust myself without Him. There are conflicts that I have faced, and no doubt will have to face in the future that I've handled horribly. And I'm sure a few of you can bring to light some mistakes that I've made but have forgotten. I thank God every day for the family that He has built in the church and for bringing us farther along than I sometimes believed we would be. This shows my weakness in faith and that I have much to grow.
With the growth of our church and the coming and going of different members I've met new people that have helped my personal worship of God. It's not really anything they've said or done to me but just knowing them has made me realize the selfishness of my heart. When we worship on Sunday morning it is as a family. And almost like any family gathering or dinner there is going to be a clash on styles or lifestyles but its brought together beautifully because for one purpose. And that is the gathering of God's people to worship Him.
My first aim in worship music is to see that God is glorified. Whether that means we simplify a part of a song, or boost it up louder than it should be. I will not hold back my worship. I will drone on a single verse or even word for as long as I feel God is being glorified through it and people are worshiping Him through it. Styles will come and go and so will preferences on how people worship God. But I've learned that the sound of God's people singing out praises is more beautiful than any chord or beat that the worship band could play by itself. I can play only hymns or only contemporary worship music but not everyone is going to be satisfied. My goal now is to marry a sound that reflects the worship of the Resolved church as a community. NOT Michael Trujillo's worship. NOT Pastor Duane's worship.
God Bless,
Michael Trujillo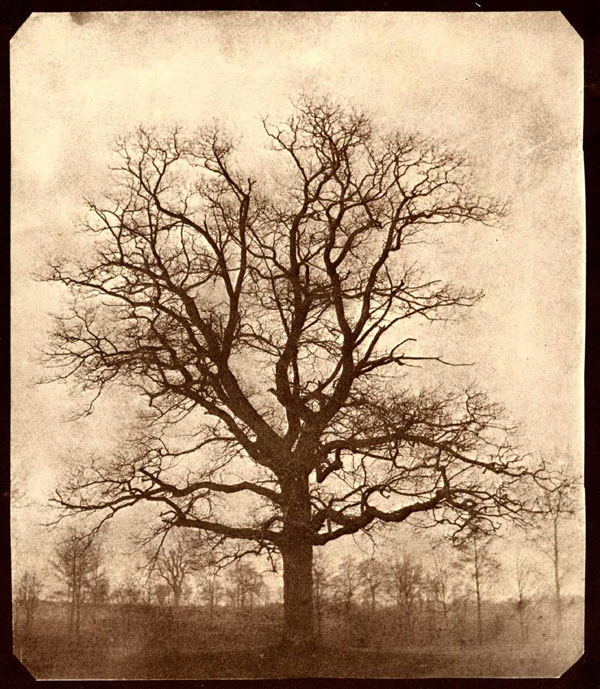 The Resolved Church is a church plant, but what does that really mean? We're not talking about a type of plant, like bonsai, geranium, or a fern. The church isn't really anything that can wholly be compared to anything else, the closest thing is probably the human body (Eph 4). So what is the metaphor of a plant getting at and what does it mean?
Agricultural analogies are big in the Bible. Plants are apparently pretty important to God. God planted a garden called Eden (Gen 2:8). A plant is the result of a seed (Gen 1:11). People's spiritual lives are like plants (Ps 1:3). God can pluck out a plant because of sin (Jer 45:5). Churches that get started are called plants (1 Cor 3:6). God makes church plants grow through people (1 Cor 3:7-9).
I have been known to speak incorrectly about us being a "church plant." Sometimes in the past I've used it as an excuse for our lack of numbers, professionalism, or aesthetics. My apologies. The Biblical usage has these six qualities as outlined above:
"Every plant that my heavenly Father has not planted will be uprooted (Mt 15:13."
1. It is something God does. This happens through God putting a "calling" upon particular man to start a church (Rom 1:1).
"[The Mustard Seed] is the smallest of all seeds, but when it has grown it is larger than all the garden plants and becomes a tree, so that the birds of the air come and make nests in its branches."
2. That plant begins small, with seeds. This happens through a small band of people that end up together, having community in a local church within the same "tree."
"[Blessed is the man who] delight(s) in the law of the LORD, and on his law he meditates day and night. He is like a tree planted by streams of water that yields its fruit in its season (Ps 1:2-3)"
3. The plant grows through people's individual lives growing spiritually by God's Word. This happens through the Bible. The Bible is the water that enables the church plant to grow and yield fruit individually and corporately.
"Because you sinned against the LORD and did not obey the voice of the LORD or walk in his law and in his statues...Thus says the LORD, Behold, what I have built I am breaking down and what I have planted I am plucking up (Jer 44:23; 45:4)."
4. The plant will be plucked or uprooted by God if it is in sin. This means if there are individual(s) regularly stuck in repeatedly committing a known sin and it is not dealt with by the church leaders, God will end the church plant (also see 1 Cor 5:12-13).
Referring to the church of Corinth, the apostle Paul says, "....as the Lord assigned to each, I planted, Apollos watered, but God gave the growth (1 Cor 3:5-6)."
5. New local churches which begin are the result of being intentionally "planted." This happens when there is desire, initiative, and a plan for a new church to exist in a given city so sinners might join in the mission of bringing God glory.
"The whole body, joined and held together by every joint with which it is equipped, when each part is working properly, makes the body grow so that it builds itself up in love...He who plants and he who waters are one, and each will receive his wages according to his labor. For we are God's fellow workers. You are God's field, God's building (Eph 4:16; 1 Cor 3:8-9)."
6. A church plant matures when different people begin to function in different roles working together. This happens when people have a servant's heart that is not jealous of other roles or duties, they serve like they are serving Jesus in everything both in quality and in follow through, and they figure out a system and understanding of how they interact and operate.
So from now on when I say "church plant" this is what I mean: God has called us to form a continually growing community which grows through the instruction of the Bible, is maintained through the accountability provided for by leadership, is on a mission to gather people from the city and bring them to Jesus and works through different people having different roles that function together.
On Sunday night we had a "Church Plant Meeting" for members, those interested in being members and being part of the core group of our church plant. It was a great time of eating, drinking, everyone sharing and praying together. There were several things that stood out like community, small groups, the music, changed lives and the sermons. It was repeatedly said that there is such community among us right now that it seems like God is really doing something in our church. It is really exciting. There truly is a strong sense that we are in this together and Jesus is leading us. I encourage you to download and read the meeting notes:
HERE
- Pastor Duane